Balkanization - Weapon of Mass Destruction
Source: http://www.sott.net/article/296955-Two-tons-of-IS-drugs-including-Captagon-seized-in-Western-Syria-NATO-connection
Focus Information Agency
Mon, 25 May 2015 11:04 UTC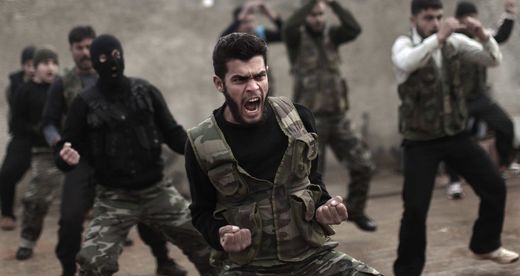 General Directorate of Ports in the Syrian coastal province of Latakia seized about two tons of narcotics near the beach of Cape of Ras al-Bassit, local media reported, as cited by Prensa Latina.
The confiscated drugs, which was floating in the sea in leather bags, consisted of more than 800 kilograms of hashish paste and nearly six million tablets of Captagon, the drug of choice by the members of the terrorist group Islamic State (IS).
The general director of Ports of Latakia, Maitham al-Yousuf, told reporters that the stash was spotted on Saturday by a patrol that ran along the beach, about 400 kilometers northwest of the capital. For his part, Latakia Governor Ibrahim Khader al-Salem accused the countries that sponsor terrorism against Syria of being responsible for the drug.
"It is a desperate attempt at destabilizing national security…
View original post 440 woorden meer